Editor Tom Bodell discusses the importance of squad rotation after another five changes and another three points
TWITTER can be a wonderful tool from a journalistic perspective. It makes it easier to plug your work, it makes it easier to gauge opinion and it provides and easier and more instant way to source news too.

Unfortunately what is also provides is a platform for the angry, shouty, man in the street to share views which frankly – although he`s entitled to – really don`t need to be heard (or read) by anyone.

What does all this have to do with Watford? you ask.

Rewind a week and Watford were a club in crisis, or so Twitter would have you believe. Draws against Charlton, Nottingham Forest and Reading and a defeat against then league-leaders (like it or not, it was a fact) Blackpool had people declaring things such as 'if we don`t beat Barnsley, Charlton and Doncaster promotion is gone`.

Sorry, what?

We`re eight games into the Championship season. Newsflash: there are 38, yes thirty-eight more games to play. That`s 114 more points on offer to Gianfranco and the boys; the cast is a long way off being set quite yet.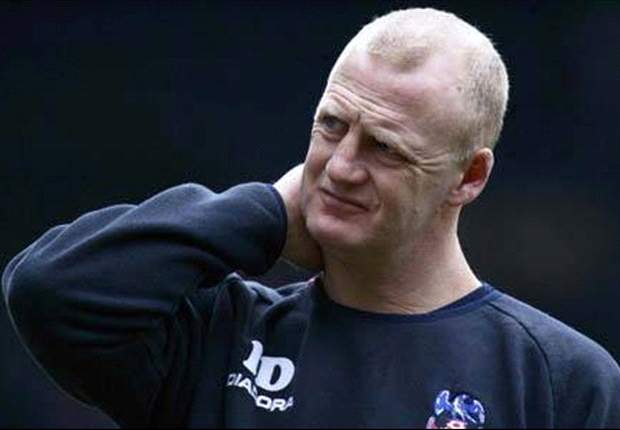 If you`ve forgotten about the exploits of Reading two seasons ago, putting together a run which took them from mid-table to Champions, or the tale of Crystal Palace going from relegation candidates to Play-Off winners under Iain Dowie, then consider this your reminder.

After what was an apparently unconvincing win against Doncaster on Tuesday – work meant I was not in attendance – by Saturday the doubters were quickly out in force once more pre-Barnsley, having put in appearances prior to both Charlton and Doncaster.

Why? Because Zola dared to shuffle his pack. We changed from 3-5-2 to 3-4-3/3-4-2-1 against the Addicks and it didn`t work, in as much as we only drew and rarely threatened Ben Hamer`s goal and on Tuesday there were six changes, despite the clamour for change after the 'poor performance three days prior.

The very same people were out in force again yesterday at around 2pm when the teams broke, condemning Zola`s decision to make five changes to the side. Three of those introduced scored – Sean Murray, Davide Faraoni and Fernando Forestieri – as Watford ran in five goals.

It is of course easy to point out how daft people look after the event and with three good points in the bag, but we have all said at one time or another this season that 'this squad is so much stronger than last season.`

When Zola made five or six changes last season, it usually meant Mark Yeates, Matthew Briggs, Carl Dickinson or Neuton were coming into the side.

Now we have bona fide quality running through the side. From one to XI, there are great options for Zola and whilst we might not have the 30-odd players on the books that we had at times last year, we have much greater quality in the depth we do have.

The side is not weakened when Zola makes a handful of changes and frankly, they are necessary.

We all saw the decline in Matej Vydra and Nathaniel Chalobah`s performances towards the end of the season; young players who were burnt out after their first 40+ game seasons.

Rotation is an important part of the modern game in avoiding fatigue and injury and now that we have such quality in depth, it really isn`t an issue.

I think it`s a very British mindset to not trust squad rotation. Much like having a manager who`s in charge of the team selection, tactics, training, player recruitment and contracts, playing the same XI week-in, week-out has had its day.

In this day and age – and with greater media responsibilities thrown into the hat too – a lot of those jobs are outsourced to other key figures at the club, the chief executive, first-team coach and director of football, for example.

The same goes for squad rotation, it is a necessity of the modern game and over a 46 game season – which will already be a 49 game season at least due to the League Cup run – it`s part of the modern game.




It`s also worth pointing out that with increased squad quality comes more pressure to play the players you have – something Zola has side prior to both League Cup ties thus far.

Players like Yeates would probably have been happy playing one in three or four as part of a supremely-talented squad last year, but the likes of Davide Faraoni or Diego Fabbrini have not come here to warm the bench.

If you don`t rotate your squad, you end up with a situation like Alex Geijo`s last year, whereby anyone with a good eye for football can see his quality, but because he plays one in six or seven – and even then, rarely 90 minutes – he`s ring-rusty when he does eventually get the nod.

Linking everything together, here`s my overall point: squad rotation is a necessity which is very much here to stay, so think twice about condemning Zola`s use of his squad – especially on Twitter and other social media – before the game has even kicked off.

This is a good squad, keep the faith.