All this season, Vital Watford are interviewing former Hornets for the club's programme, Ben Herd is the latest
All this season, Vital Watford`s Tom Bodell will be interviewing forming Watford players for the club`s matchday programme. What follows is a preview of what former Hornets' defender, Ben Herd.
THE subject of youth development in England is always ripe for debate, but never more so than during an international week.

Former Watford defender Ben Herd came through the Hornets` academy pre-Harefield and is adamant that reserve team football was better for him that Under-21s football would have been.

The former Shrewsbury Town and Aldershot fullback should know, he was part of Nigel Gibbs` Reserve title-winning side of 2003 before being released by Aidy Boothroyd in 2005.




"I was only 17 at the time and I think I played in pretty much all of the games as well. It was an unbelievable experience because it was different to now. You played against proper players, there weren`t any under-21s or anything like that," explains Herd.

"One week I played against Jesper Gronkjaer, who I think two or three seasons before had won the Champions League, another week against Dennis Rommedahl. You were playing against a whole host of seasoned pros, when you`re that age it`s a good marker because you can test yourself and see exactly you`ve got to go or how far you`ve come."

And while Herd never made his mark on the pitch for the first team during his stay at the Vic`, he came up against Malky Mackay`s Hornets in 2010 whilst playing for the Shots in the League Cup first round.

A brace from Danny Graham and one from striker partner Marvin Sordell was enough to see the League Two side off with ease, as Herd re-calls all too well.

"It was a bit strange," admits Herd. "Some of my family support Watford and some of the people I know support Watford, being my local team, so I had almost come full circle.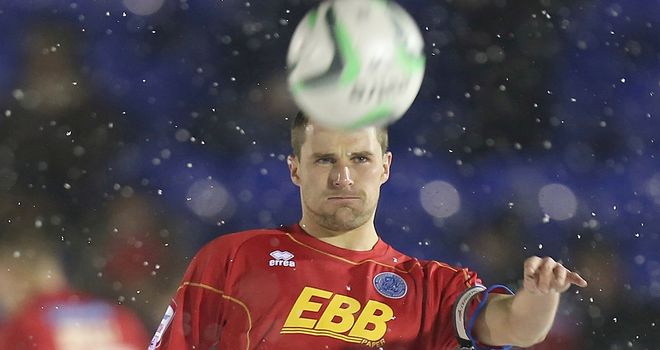 "I wanted to impress obviously and I knew Dychey [Sean Dyche], the assistant manager at the time there, but there weren`t many other players I knew. I think Lloyd [Doyley] was the only one I knew. It was a good game, but Danny Graham was on fire unfortunately, I remember him scoring one with his left foot from about 30 yards into the top-corner!"

Herd was released by Aldershot in the summer, with the club teetering on the brink of financial meltdown following relegation into the Conference.

Ben was speaking to Vital Watford for Watford`s Official Matchday Programme, which carries a full-length interview in which he discusses the disappointment of last season and Wembley heartbreak with the Shrews, among other topics.

Remember to pick up a copy against Charlton Athletic this Saturday.