Editor Tom Bodell discusses the recent calls for head coach Gianfranco Zola's head after an indifferent patch of form
THE international break is upon us and with England`s qualification for the 2014 World Cup in Brazil secured at the last juncture, the tedium has set in. Who will Roy Hodgson play in goal against Chile and Germany? How many will we inevitably win by against a German side who aren`t that fussed about a friendly? And most importantly, who`ll be first to go out on a limb and predict an England win next summer?

To that end, I`ve waited until now to wade into the debate about Gianfranco Zola`s position.




Before even beginning to pick apart the debate, it`s worth pointing out that a lot of the calls for Zola`s head have come from 'people on Twitter`, the 21st Century equivalent of 'someone down the pub`; a space for the vocal minority, who have an opinion to share which they`re damned if they`re not going to share with everyone.

None of the Watford-supporting friends or family I have feel Zola`s position should be coming under threat yet and perhaps that`s because I surround myself with like-minded folk or perhaps that`s because it`s ridiculous to opine that a head coach whose team are a place outside the top six is under pressure.

We all thought we`d be doing 'better` at this stage – whatever better` is – and if you can`t admit that, then you`re a liar.

The summer – once the dam finally burst and the signings flooded through – was exciting, arguably more exciting than the football served up so far; a full Italy international; a defender who was a regular in Udinese`s matchday squad last season; a wing-back who has played for Inter Milan; a midfielder who has long been the envy of many in the division, all joining little old Watford.

Many cried that we`d 'walk the league`. I know that I said several of the players we`d signed were 'too good for this league`, and in purely technical terms, they are, but that is to ignore the fundamentals of the division.

The Championship is a brilliant league; one where anyone can genuinely beat anyone; one where there are few forgone conclusions; annual surprise packages at both ends and most importantly, a division where a good run can propel you from mid-table no-marks, to promotion contenders in the space of five or six games.

To take the most contemporary example, Nottingham Forest were floundering under Alex McLeish, but by the time they`d lost to rivals Leicester City in the finals seconds of the regular 2012/13 season, they`d missed out on a shot at promotion by goal difference.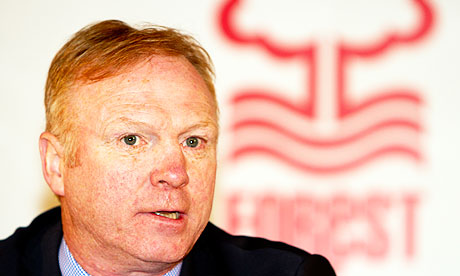 And it`s for those very reasons that Zola`s job should not be insecure.

There are questions to be answered; why can`t we defend simple situations? Why is Troy Deeney a shadow of the striker he was last season? Why can we not get the balance in midfield right? What have Cristian Battocchio and Javi Acuna done to so monumentally irk Zola that they can`t get a game? But there shouldn`t be questions about Zola`s position because the season is still young and we are still very much in the hunt.

The aim is of course promotion, but we only need to be in the top six to have a shot at the Premier League come May and we only need to be in touch with the top six to sneak in. There are no extra points for finishing third and securing your position as early as possible.

In fact, as everyone sagely observes when the play-offs kick off, 'the form book goes out the window` and 'momentum is crucial`, so does it really matter whether we`re third all season or sneak into sixth on the final day of the season?

Of course, it would be lovely to have none of these worries and be promoted automatically, it`s fair to say that teams promoted through the play-offs often struggle as a result of the shortened preparation time, but by the same token, maintaining a top two spot all season is tricky.

A late Reading-style dart into the top two to scoop automatic promotion would suit me just fine.

So what of Zola in all of this? Why should he remain in the hot-seat?

We`ve seen the kind of football he can get of a team, but this is not last year`s team, despite the fact that a lot of the most important loanees returned on a permanent basis.

Well, for starters, we`re well in touch with the top six at this (early) stage, giving us as good a chance as any side of being in the top six when it actually matters. We are afterall, only jostling for position at this point.

If we look back at the 15-game mark last season, you`ll recall that we had 20 points on the board, but had lost seven games already. Despite that, we made the play-offs with ease and spent the latter stages of the season chasing down second-placed Hull City.




So we`re ahead of last season and without picking at old scabs, it`s not hard to forget quite how close we were to promotion last season.

There`s that and the fact that despite the number of returning loanees who have since become fully-fledged Hornets, there have been some massive changes to a side that is still gelling.

High-profile losses such as Matej Vydra and Nathaniel Chalobah were nothing compared to the loss of the criminally unheralded Jonathan Hogg, who brought the necessary bite and protection to the midfield, without starting the game on a disciplinary tightrope.

Having Iriney in the team puts me in mind of an old issue of 'Look At The Stars` from 2003, when Ray Lewington`s Watford were going through a phase of having someone sent-off in every game. The cover of the issue depicts Lewington poking his head around the referee`s door to say 'I`ve started with 10 men to save time later`.

It`s telling that Gabriele Angella has come out and said to the Official Site that the teams needs time to gel. If we assume the most commonly used XI last season when we were playing well was: Almunia; Doyley, Ekstrand, Cassetti; Anya, Chalobah, Hogg, Abdi, Pudil; Deeney & Vydra, only six of that team could call themselves regulars so far this season. That`s a big change.




Looking at individual games, particularly in recent weeks, it`s clear that the goals we have been conceding are largely down to individual errors. Take the Middlesbrough equaliser: Angella tries a risque pass, 'Boro earn a corner & head home. Even the first goal beat Manuel Almunia at his near post, a shot you`d fancy the Spaniard to save nine times out of 10.

The Leicester game was the same, a clanger for the first goal, an unmarked Anthony Knockaert for the second after the cross was allowed in too easily and for the third, we were caught out on the counter attack as a team.

So long as it`s individual errors costing the team, what can Zola do? Of course there are things which can be done on the training ground, but as the old adage goes, as soon as the players cross the white line, it`s them and only them in control of their actions.

That`s not to say we`ve been playing brilliantly in recent weeks, but if you were to remove all the goals we`ve concede due to individual errors, I think we would have accumulated a few more points, points which would have pushed us into the play-offs.

Would anyone have been complaining then?